Self Defense Training
Ask us about self defense seminars for businesses, schools, churches, and law enforcement.
Gulf Coast Jiu-jitsu in Mobile, Alabama provides the highest quality of Gracie Jiu-jitsu training in a safe, family-oriented, and positive learning environment by following the Rickson Gracie Jiu-Jitsu curriculum.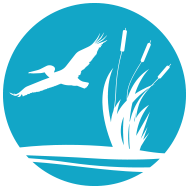 Expert Instruction
Can you be your best if you aren't learning from the best? At Gulf Coast Jiu-Jitsu, that's just what you'll get – the best. No student teachers. No assistant coaches. No substitutes. You learn from the owner and founder, Corey J. Richardson. A black belt under Eric Silver in the Rickson Gracie curriculum, Corey personally instructs all Gracie Jiu-Jitsu classes. You won't find better or more hands-on instruction anywhere on the Gulf Coast.
Expert Curriculum
Martial arts is a craft, mastered through discipline. Gracie Jiu-Jitsu is no exception. But that mastery and discipline can only be unlocked under the right conditions. Our curriculum is designed by Rickson Gracie, the son of the Gracie Jiu-Jitsu's founder, Helio Gracie. Our curriculum uses the same exacting and demanding standards Rickson uses to train and test his own students. This is hands down the best training curriculum for Gracie Jiu-Jitsu.
Self Defense
Have you ever been in danger? Have you ever had to defend yourself or someone else against a larger opponent? Could you settle your mind and body to focus on keeping yourself or someone else safe? On your feet or on the ground, Gracie Jiu-Jitsu arms you with practical self-defense techniques that minimize injury to yourself and put the odds in your favor, even against bigger opponents. You'll train in conditions that are similar to real world situations, not crafted scenarios that can only be defended against under "just the right" conditions. Anyone can use Gracie Jiu-Jitsu to defend themselves in any threatening scenario.
Family Atmosphere
Age, gender, race, job, or fitness level – none of these things matter. When you join our academy, you are accepted as one of our own. We train together, but we also have fun together and learn from each other. We're more than just a martial arts school. We're a family.
"Training Gracie Jiu-Jitsu at Gulf Coast Jiu-Jitsu is the most fun and useful form of exercise I've ever participated in! It's a huge confidence booster and a stress reliever!"
—Alexa Roberts
"Jiu-Jitsu is challenging both mentally and physically. It is a mental chess match with your opponent. Physically I have been able to do things I would not have thought possible."
—Michelle Proulx
"Gulf Coast Jiu-Jitsu teaches pure Gracie Jiu-Jitsu. The attention to detail, the strategy, and the focus of what Corey teaches me goes further than the mat…it goes in to every aspect of my life. I have found the best instructor who has exceeded every expectation."
—Paul White
"I joined Gulf Coast Jiu-Jitsu to lose weight and learn Gracie Jiu-Jitsu. After completing the first three weeks of training, my core strength has increased, my body composition is improving, and I feel much better overall. Corey keeps the sessions challenging yet fun with a great deal of personal attention."
—James Parker
"Corey is an extremely talented and patient instructor who strives to improve and enhance not only your Jiu-Jitsu techniques, but also your life. The environment he has created at the academy is both professional and relaxing. It's a place to escape from daily worries and focus on having fun learning and practicing Gracie Jiu-Jitsu. I love interacting with my Gulf Coast Jiu-Jitsu family."
—Kim Williams
Percent of U.S. Students Who Have Been Bullied At School
Percent of Women Who Are Victims of Attempted or Completed Rape
Try out a FREE Class with no obligation!
At Gulf Coast Jiu-Jitsu your first class is always FREE. There's no better way to find out if Gracie Jiu-Jitsu is right for you than by joining us for a class. What are you waiting for?