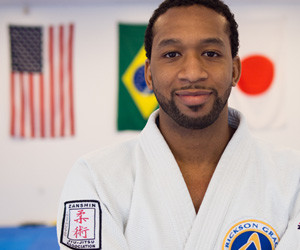 Corey J. Richardson
Owner/Head Instructor-Gulf Coast Jiu-Jitsu
Corey earned a black belt from Eric Silver, a Rickson Gracie black belt. Rickson's Jiu-Jitsu curriculum has the highest standards in the world for training and testing and produces more knowledgeable and capable students at every belt level. Corey teaches the latest innovations of Rickson Gracie Jiu-Jitsu while always keeping a strong focus on self defense.
Since he was seven years old, martial arts has been his passion. Shaolin Kung Fu, Muay Thai Kickboxing, Dutch kickboxing, and Kali/Eskrima stick fighting are just a few of the styles he's studied over the years. His passion has also fueled his excellence in martial arts. As a fighter, he was undefeated in the San Shou kickboxing amateur ranks. Corey has been practicing Gracie Jiu-Jitsu since April 2006 and has a B.S. in Exercise Science. He's also a graduate of the University of South Alabama in Exercise Science and incorporates the concepts from his studies into his Jiu-Jitsu instruction. This gives his students a unique perspective on the underlying body mechanics and kinesiology of Gracie Jiu-Jitsu and a better understanding of why it's so effective. Corey teaches at the University of South Alabama which now offers a credited course in Jiu-Jitsu through Gulf Coast Jiu-Jitsu. He is the only person in the region to offer this at the university level.
Leonardo Xavier is his professor and that we, as an academy, are under Leonardo's tutelage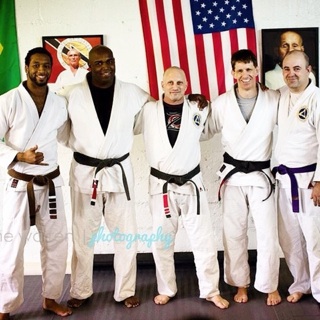 Corey's Training Emphasizes:
• Being heavy and distributing your weight evenly to immobilize your opponent
• Simple, smooth and streamlined techniques with minimum steps
• Being able to defend against strikes from any position
Try out a FREE Class with no obligation!
At Gulf Coast Jiu-Jitsu your first class is always FREE. There's no better way to find out if Gracie Jiu-Jitsu is right for you than by joining us for a class. What are you waiting for?