Why Gulf Coast Jiu Jitsu?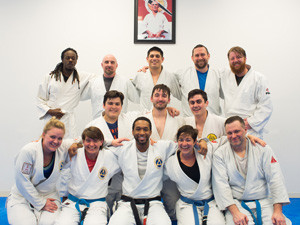 • Rickson Gracie Jiu-Jitsu curriculum
• Family-oriented environment
• Clean, safe facility
• Black belt instructor teaching every class
• Instructor that will train with every student
• Traditional values and morals
• Strong lineage to the Gracie's
• Repeatable and sustainable skill set
• Doesn't require physicality and athleticism in order to be successful
• The ONLY Academy trusted by the University of South Alabama
• Not a MMA school or fight gym
• Academy where you're not just a number…you're a member of a family
The ONLY school in the Mobile, Alabama to offer ALL of these features!
Our School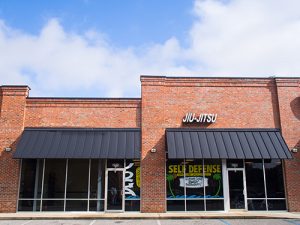 Gulf Coast Jiu-Jitsu is a Gracie Jiu-Jitsu academy located near the beautiful Gulf Coast beaches in the heart of Mobile, Alabama. The academy is recognized as a certified Gracie Jiu-Jitsu academy by the Jiu-Jitsu Global Federation (JJGF).
Our academy is based on traditional values and the environment is laid back and ego-free. The focus is to help one another learn and grow in our practice of Gracie Jiu-Jitsu in a strong team-building atmosphere.
Our Classes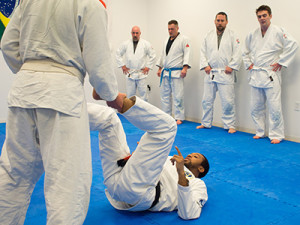 We offer classes in Gracie Jiu-Jitsu six days a week. Classes focus on classic Gracie Jiu-Jitsu self defense techniques. Each class begins with a warm-up followed by a stand-up self defense technique and a takedown/throw. The class wraps up with learning a ground technique and plenty of drilling time.  After each evening class there is open mat time so students can further practice the techniques learned in class.
Our Network
Self Defense Seminars
We offer self defense seminars and training for businesses, schools, churces, and law enforcement. Contact us for details!
Try out a FREE Class with no obligation!
At Gulf Coast Jiu-Jitsu your first class is always FREE. There's no better way to find out if Gracie Jiu-Jitsu is right for you than by joining us for a class. What are you waiting for?